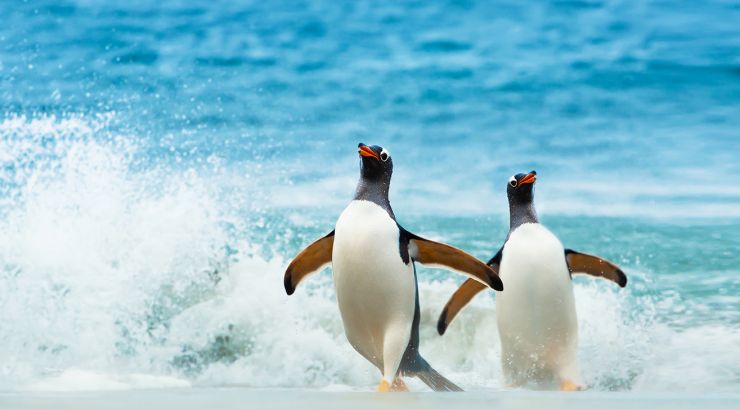 We love penguins – check out the below fascinating facts
There are between 17 - 20 living species of penguins.
They all live in the Southern Hemisphere, except one species, the Galapagos Penguin, found north of the equator.
A penguin lifespan ranges from 6 to 27 years, depending on the species.
Penguins are carnivores - they generally eat fish, squid and krill.
The Emperor Penguins are the largest of all penguins and the most recognisable.
The smallest penguin is the Little Blue Penguin, also known as the fairy penguin.
Penguins spend up to 75% of their life in water and can hold their breath for as long as 15 minutes. They are very skilled swimmers and can dive further and swim faster than any other bird.
They can swim 7 to 11 kilometers 'per hour and walk between 2.5 to 3.8 kilometres 'per hour, and the fastest penguin – the Gentoo can reach top speeds of 36 kilometers 'per hour!
A penguin's feather pattern is a form of camouflage called countershading - from above, its black back blends into the depths of the ocean, and from below, its white belly is hidden against the bright surface!
Penguins are highly social birds - even at sea, penguins usually swim and feed in groups. And unlike all other bird species they aren't afraid of humans.
To find out more on these amazing species and why we should be more aware, click here.