A Marine Mammal Observer (MMO) is a specialist that is devoted to monitoring whales, dolphins, and other ocean mammals, tracking them visually and recording or listening to their sounds underwater. In recent years there has been increased concern about the impact of man-made noise pollution in the ocean, particularly upon cetaceans - which are sensitive to unfamiliar sounds.
A qualified MMO helps to reduce the impact of operations on the marine environment without breaching environmetal protocols. This is to ensure that marine operations are compliant with certain guidelines to minimise negative impacts on marine wildlife.
To learn more about the life of a Marine Mammal Observer, click here
What equipment do MMO's use?
Binoculars - to scan the horizon and look for something out of the ordinary. If there is a sighting, these help to gauge the distance between the vessel and animal.
Polarised eye-glasses - this is to help with your vision and also the glare of the sun.
Hydrophone - a microphone designed to be used underwater for recording or listening to underwater sound.
Walkie-talkie - to keep in touch with the crew and be informed of any sightings.
Cap for sun-protection - being out at sea all day.
Marine Mammal Guide - to help identify species.
Camera - take photos of certain sightings, to validate that a mammal was seen and also to confirm what species you saw after the sighting is finished.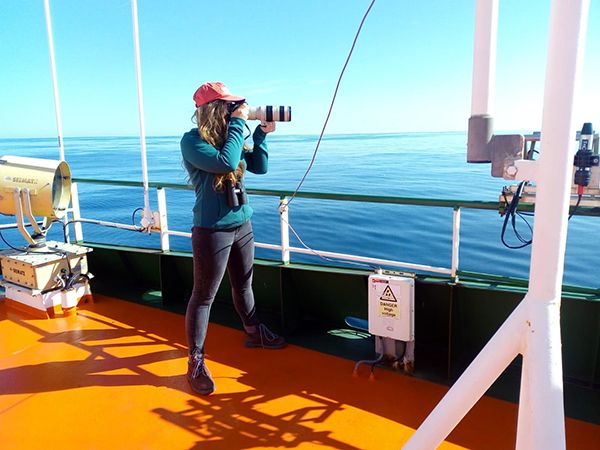 © Gráinne Cronin O'Reilly/ IWDG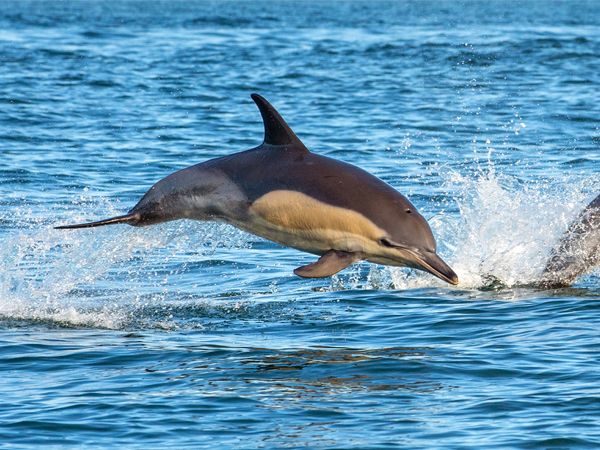 How to become an MMO
MMO's usually have a strong interest or background in marine biology and extensive field experience. It is also beneficial to have a degree in a science related subject, but this is not essential. You must complete mandatory training courses and gain 6 weeks of experience before going out on a vessel.
To find out more about becoming an MMO and the course information click here.
Follow the Irish Whale and Dolphin Group to see, hear and experience what's happening in our oceans.